We need to re-bid for a key piece of work with the city council
Easaway Draincare and Environmental, Leeds
---
The Background:
Family-owned and run company Easaway Draincare and Environmental built its business around a significant contract with Leeds City Council. It was looking to re-bid for a 5 + 2 year routine and reactive maintenance framework contract with the Council.
The Challenge:
Incumbent suppliers often face the toughest challenge when it comes to renewing a contract due to over-familiarity. Additionally, although Easaway had previous bid experience, there were no bid document templates or bid management systems in place and no strategic vision informing their approach to future bids. BPQ was starting from scratch, albeit with a company that had successfully and consistently delivered a high standard of service to the public sector in the past.
The Solution:
The company elected to have Bid Pro Quo operate alongside its bid management team as its work-winning partner. We challenged the company's thinking on several fronts – its people, processes and data management – and brought a more structured approach to bidding for work. BPQ then ran an audit of skills, procedures and compliance standards, identified the weaknesses and began plugging the gaps, including working towards obtaining the relevant ISO standards.
On-bid, BPQ's specialist writing and presentation teams swung into action, creating impressive, well-branded bid documents. Off-bid, we coached the team, introducing back office systems to ensure future tenders ran smoothly, and building collateral including website information, PR and testimonials. BPQ also explored the concept of relationship building with potential future clients.
The Outcome:
With the strategic goals in place, Easaway's team was able to focus on selecting the most advantageous public sector tenders in terms of relationship building, positioning and 'best fit'. They no longer waste time and money chasing unfruitful tenders. During the process, two other bids were tendered and BPQ helped the company to plan ahead. Easaway now has a healthy pipeline of key bids that fit with its business plan, and is enjoying renewed vigour and business growth thanks to the investment finance injected.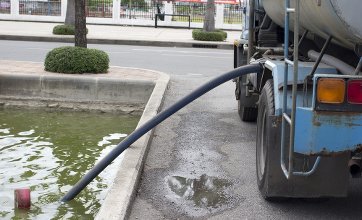 The Feedback:
"As an SME, we have limited staff and resource to spend on tender search and submissions but Bid Quo Pro showed us how to maximise the investment we put in and helped us build a clear strategy. On-bid, they really pulled the team together, issuing clear, concise instruction as to who was doing what on our side and providing great work and back-up from their own specialist advisors."

Tracey Phillips, Managing Director at Easaway